Our products ship FedEx, UPS, and DHL. For larger shipements we arrange freight services. We Monday-Friday, except for the following holidays: New Year's Day, Memorial Day, Independence Day, Labor Day, Thanksgiving Day, Christmas Day, and all US Postal holidays. We ship to almost anywhere in the world. We guarantee same day shipping on orders placed by 2:00 p.m. Central Standard Time of items that are in stock. If one or more items in your order is out of stock, we will notify you by email and you'll have the option to immediately ship the available items, or to wait for all items to be in stock before we ship. When your items are back in stock, you'll receive a notification email from us.
Shipping charges are calculated based on a combination of the products purchased, address destination, special instructions and shipment methods while taking into account any applicable promotional shipping offers.
Determining shipping charges is as simple as 1-2-3:
Add the product(s) to your shopping cart
Go to "Cart" in the top right corner of site and choose "Estimate Shipping & Taxes" section in your cart and enter the destination zip code
Click the "Calculate Shipping" button
We makes every effort to ship all products in the fastest and least expensive method available (expedited shipping methods are available for an additional cost).
FOR SMALLER ITEMS, OUR SHIPPING OPTIONS ARE:
Standard Ground: Your product will be delivered in estimated 5 to 7 business days after the product leaves the warehouse. Our chosen provider is Fedex, but we may use UPS, USPS and DHL under certain circumstances.
Same Day Rush: This is a premium shipping service for delivery within 4 hours of a confirmed order.  Certain restrictions apply. Service is available on in stock local products within 50 miles of warehouse. Average same day cost is only $74.95 (up to 500lbs)
FOR LARGER ITEMS THAT REQUIRE TRUCK DELIVERY, OUR SHIPPING OPTIONS ARE:
Freight Carrier: Your product will be delivered curbside via liftgate truck transport and unload.  Please contact your account executive.
Same Day Rush: This is a premium shipping service for delivery within 4 hours of a confirmed order.  Certain restrictions apply. Service is available on in stock local products within 50 miles of warehouse. Average same day cost is only $74.95 (up to 500lbs).  Trucking is also available.
We know that for various reasons you may need to return a product you ordered from us. Customer satisfaction is our top priority, and we strive to make your return process quick and easy.
If you need to return a product, our Customer Service Professionals are ready to assist you. To begin your return process, please fill out and submit our RA# Request Form. If you prefer, you can call our Professionals toll free at 713-936-9595 to obtain the necessary Return Merchandise Authorization Number (RMA#).
If you are returning an item due to damage or defect, we will send you a prepaid shipping tag to send the product back.
If you are returning an item for a reason other than damage or defect, you will be responsible for all shipping costs. If you received free shipping on your order, we will deduct our outbound costs from your refund.
Please inspect your package carefully when it arrives and note the condition of the box. Keep in mind that by signing the shipping courier's release form, you are agreeing to the Wesled Distributors policy, terms and conditions.
If the box appears even slightly damaged, please write "package damaged" when you sign for the delivery. If you accept the delivery without notating any damage to the product, you cannot return the delivery to for for a refund; however, you can contact us for replacement parts.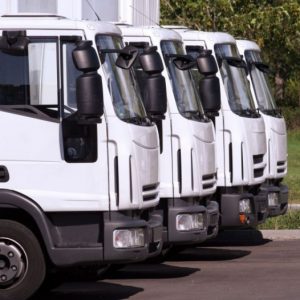 WORLDWIDE SERVICES
FedEx shipping is available for all domestic orders is generally a less expensive shipping option packages have optional delivery confirmation average delivery times: 3-5 business days FedEx cannot deliver packages to post office boxes. UPS or USPS will be used for these shipments. We recommend FedEx express service for customers whose orders are time-sensitive.
LOCAL SERVICES
For our local customers we offer same day local delivery anywhere within 50 miles of locations where products available in Houston, Dallas, Irvine and Louisville. Local Delivery is available Monday – Friday, 8am – 6pm. Contact the shipping & deliveries department at extension #4 to schedule a local delivery. FAST SERVICE ON-TIME
ORDER STATUS & TRACKING
You will receive an email notification with shipment and tracking information once your order has shipped. To monitor the status of your order, click on the 'Order Tracking' link at the top of the page and enter either your e-mail address or order number and your billing address zip-code. If you have further questions regarding your order, please fill out our customer service contact form at Customer Service or call Customer Service.
WARRANTY INFORMATION
All products are covered by the manufacturer's warranty. General warranty information for each manufacturer may be obtained by contacting us. If you have more specific warranty information questions, please call Customer Service.
CANCELING OPEN ORDERS
You may cancel your order, for any reason, and receive a full refund provided your order has not been added to the shipping queue or shipped by us or the manufacture. Does not apply to special orders and promo specials, restrictions apply. Please contact Customer Service if you have any questions.